Distance Learning for K to 12
Photo by Mark Andrew Thomas
Saving Special Places • Building Better Communities
Saving Special Places & Building Better Communities
from Home!
We recognize many families are making adjustments to the pandemic's disruptions like working from home while caring for and educating children. Resources are available from conservation and planning organizations, and we have begun compiling a list of activities and curriculum geared towards Kindergarten -12
th
Graders seeking to learn about creating more resilient and sustainable communities. Learning about our natural lands, waters and wildlife, in tandem with the human effort needed in planning for and creating better places can mold the next generation of young leaders.
This list of materials will be updated regularly, as well as posted on our Facebook page. For any feedback or questions, please email Outreach Director Haley Busch at hbusch@1000fof.org.
Outreach Director Haley Busch
How are Communities Planned?  
The American Planning Association Florida Chapter created a series of teaching guides for K-12 students to help teach what a planner does and to better understand how communities are planned. Using Common Core Standards, the guides provide materials and activities in PDF format for a parent or teacher to facilitate from. Guides are divided by age groups. Click Here for Teaching Guides
Supplemental Material:  "Urban Planning, Explained" (Video) – This ~6 minute video by Planetizen aims to clarify the field of urban planning in a world full of plans and planning. Geared towards grades 6-12.
Wild Florida Writing Exercise
Listed below are two 1-minute video clips of natural Florida. Take out a blank sheet of paper and a pen or pencil and play the first video. Using the following prompts, spend 15 minutes writing about the scene. Repeat exercise with the second video.  (Kindergarten-1st Grade adaptation: Draw the scene.)
What do you hear?
What are the most vivid colors you see?
What do you think this scene smells like?
What is the temperature like?
What kinds of plants and animals are present in this scene?
If you were in this scene, what is the first thing you would do?
Thank you to our fellow conservation organization, Conservation Florida, for sharing these beautiful videos. Videographer: Ross Barnett.
Supplemental Materials:  Another conservation organization, Florida Wildlife Corridor, advocates for the permanent connection and restoration of a statewide network of lands and waters known as the Florida Wildlife Corridor. FWC has documented the corridor in these films listed below:
Design Challenge
Metropolis, A Green City of Your Own – This e-book by urban planner and educator John Martoni, includes teaching curriculum to increase students' awareness of planning issues such as sustainability and sprawl, while giving them an opportunity to express their interests and ideas using a creative design process. Metropolis is a multidisciplinary curriculum that embeds language arts, mathematics, health, art, science and social studies throughout the unit. The e-book includes seven chapters of reading with appendices for a facilitator to use as worksheets and activities.
Florida History: Then & Now
The University of South Florida's Center for Instructional Technology has a wealth of materials, including "Then & Now," a set of 70 reproducible readings, questions, and activity sheets for an upper elementary study of Florida History spanning from the Calusa to the Civil Rights movement. Each subject includes a handful of PDF reading passages, teacher guides, student worksheets and supplemental materials. Supplemental materials cover topics like Florida's tourism industry, Florida cowboys, famous Floridians and brief civic lessons.
An example lesson could be about Florida's local government structure:
 Another example lesson could be about Florida's land boom of the 1920s: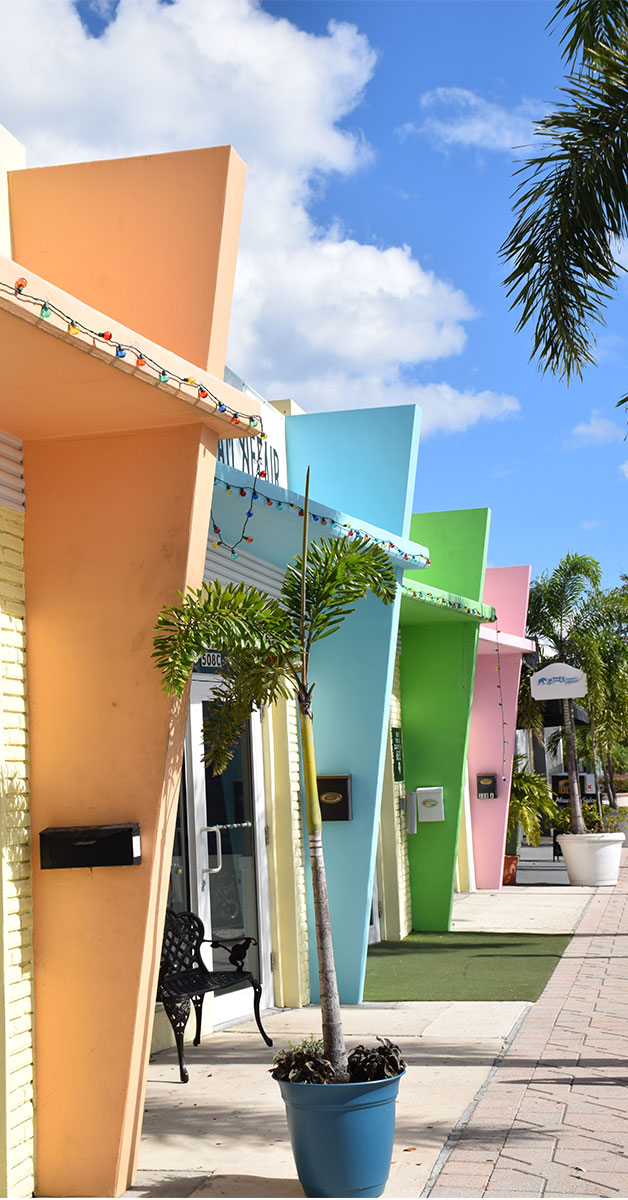 Florida Book Report
USF's Center for Instructional Technology features a collection of children's literature from the Educational Technology Clearinghouse. "The Florida Collection" brings together several books, essays and poetry set in or inspired by the Sunshine State in audiobook and PDF format. Books are broken down by chapter, with a student activity sheet available for each chapter. Check out titles like "Wakulla, A Story of Adventure in Florida" by Kirk Munroe, or "Rescuing the Lost Balloonists" by Captain Quincy Allen.